Great Car Shows in Pigeon Forge TN
Like the Cars but Not the Crowds?
While we, in Pigeon Forge, are known for our Grand Rod Runs, that's not all we have to offer car enthusiasts! The Pigeon Forge area is host to several smaller car shows throughout the year. While these shows may be smaller in size, they are just as full of cars and fun as the "Grand" ones. See for yourself! Come check out these classics at Willow Brook Lodge!
May 16 – May 18
This three day event features 1979 and older Ford F-100 trucks in a family atmosphere. The event is held rain or shine and includes parts vendors, food vendors, and an awards banquet. Not only is Willow Brook Lodge is a host hotel for the event, we are also directly across from the Leconte Center, in the center of Pigeon Forge. Our front balconies are great for admiring all the trucks while relaxing.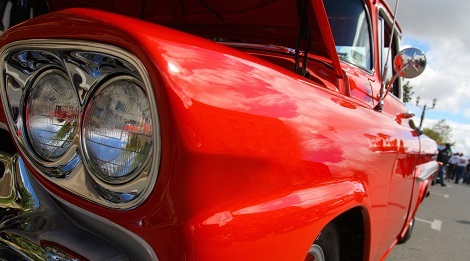 May 16 – May 19
This annual show features classic Chevrolets from 1955-57. What better setting than the Great Smoky Mountains to see these American classics? This event also features food vendors and music. There's something for everyone at this family-friendly show!
May 30 – June 2
The 19th Annual Pontiacs in Pigeon Forge Car Show will be held May 30 – June 2, 2019. Be sure to bring the whole family as there is something here for everyone. All proceeds from the show will go to St. Jude Children's Research Hospital in loving memory of Ciera Blackburn.

Centrally located in Pigeon Forge, Willow Brook Lodge offers you one of the best views of these and all car show events in the area. Will balconies that overlook the Parkway in Pigeon Forge, you'll be right in the middle of all the action! Check out all of our rooms, amenities, and more at our hotel in the center of Pigeon Forge TN today to start planning your trip to Pigeon Forge! We look forward to seeing you soon at Willow Brook Lodge!
Corvette Expo
March 15 – March 17
The Corvette Expo is an amazing event for Corvette lovers.This year Corvette Expo featured clubs sharing the spotlight, Corvettes of Clarksville, a ground based club, and MAD Vettes, a Facebook based club. Both clubs were well represented with members displaying their Corvettes inside the LeConte Center in Pigeon Forge right next door to Willow Brook Lodge. Don't miss the incredible display of "The American Dream" next year!